School News
"73rd Republic Day – Ek Salaam Desh Ke Naam" celebrated by Delhi Public School, Surat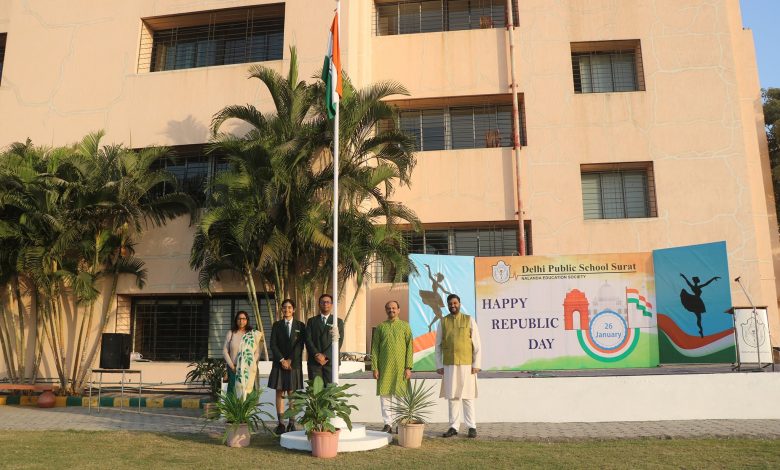 Surat, Gujarat: On the cool and bracing morning of 26 January 2022, Delhi Public School, Surat celebrated 73rd Republic Day. The real celebration of this day started on 26th January 1950 when the Union declared itself as a republic and accepted the constitution of India which is the basis of modern India. Upholding the spirit of this great occasion, School head boy Zehaan Naik and School head girl Paridhi Gupta hoisted our national flag followed by rendition of the National Anthem.
Speeches in Gujarati and Hindi were delivered by them to pay tribute to the motherland. Dipsites celebrated this historic day virtually in all its solemnity and grandeur on 25th January 2022. The students saluted the National Flag and pledged themselves to upholding the honour and integrity, diversity and uniqueness that is "India" by enthusiastically participating in a week-long celebration followed by a grand special assembly.
The students brought the stage alive with their passion and love of the motherland through their impressive speeches, interesting facts, graceful dances and melodious patriotic songs. They also paid homage to fallen soldiers by reciting self-composed poems and presentations. The assembly ended with the image of the fluttering tricolor in their minds and hearts reverberating the National Anthem. The students took pride in celebrating the spirit of unity!