Coaching
Institute News
State News
National Entrance Coaching Center for Law and Management now in Surat
Career Launcher has bagged the honour of Times Icons of Surat 2020-21 in category of 'Excellence in New Age Career' under the visionary leadership of Axay Shah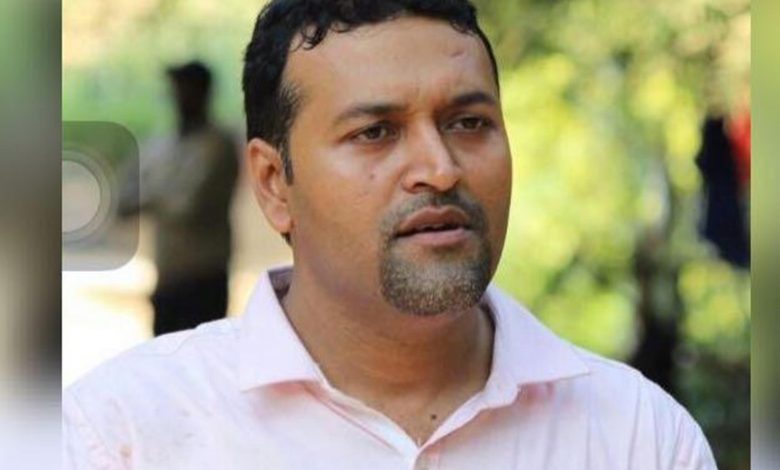 Surat, Gujarat : Choosing your career path after class XII is probably the most crucial decision in the context of building a career. While one should, undoubtedly, incorporate the wisdom of our elders, one must also look forward to pursuing one's own aspirations.
In today's date and age, besides engineering and medical, many other avenues, like Law, Designing, Hotel Management & Mass communication have opened up. These courses are equally prestigious and also allow scope of great creativity.
At Career Launcher, they go the extra mile, not only to ensure that you stay updated and are aware about the various career options, but also to make sure that you get into your dream college. With that goal in mind, we help you take an informed decision regarding which career to pursue after class XII.
Career Launcher is Asia's leading education services company offering test preparation (for exams like MBA/CAT, CLAT/Law, CSAT/Civil services, Engg/IIT JEE, BBA, SAT, HM, CPT etc),.
Led by a team of highly qualified professionals, including IIT-IIM alumni, with a passion for excellence in education, Career Launcher has been focusing on shaping the lives and careers of students during the 25 years of its existence. As on March 2020, they had 250+ test-prep centers spread across 115+ cities in India. As part of their global expansion, they also have centers operational in Dubai and Oman. Career Launcher students consistently top in CLAT and IPM exams. In CLAT 2020, AIR 1 and 2 were CLites. Their programs accounted for 7 out of 10 top rankers. For AILET 2020, CLites secured AIR 1 and 2 and accounted for 7 out of 10 top selections.
This national level institute is now in our city, Surat, offering coaching for competitive exams like CLAT for 5 year integrated course in law from NLUs, IPM for 5 year integrated course in management from IIMs and MBA entrance coaching. They have 14+ years experienced faculties who are well qualified for teaching respective subjects. Headed by Axay Shah who is a renowned educationist in Surat; their teaching pedagogies focuses on clearing the concepts of students from the scratch and sessions with experts from various fields to groom students inside out. The institute has specialized teaching faculties for all subjects i.e. logical reasoning, Verbal ability, General awareness and legal aspects.
Situated at prime location at Vesu, their premises are fully equipped with air-conditioned classrooms, theatre-style seaters, wi-fi, library with 1000+ books and reading room. Apart from classroom teaching, they also counsel students on their performance; and help them improve their study pattern, perfect an exam-taking strategy, and achieve high scores.
They offer a wide range of courses which may help the future generations to take better and well-informed decisions for their future which in turn will determine the future of India.
CL is one of the only pan-India institute that caters to the aspirations of young students who seek a glowing career after XII.  At CL they enable individuals to realize their potential and achieve their dreams.
Features which makes CL stand Out: 
Experienced and specialized Faculties
Comprehensive Study Material
National Test Series
24*7 online support through aspiration.ai
Concept based teaching
Career Counselling
Consistently accounts for top rankers in CLAT AND AILET