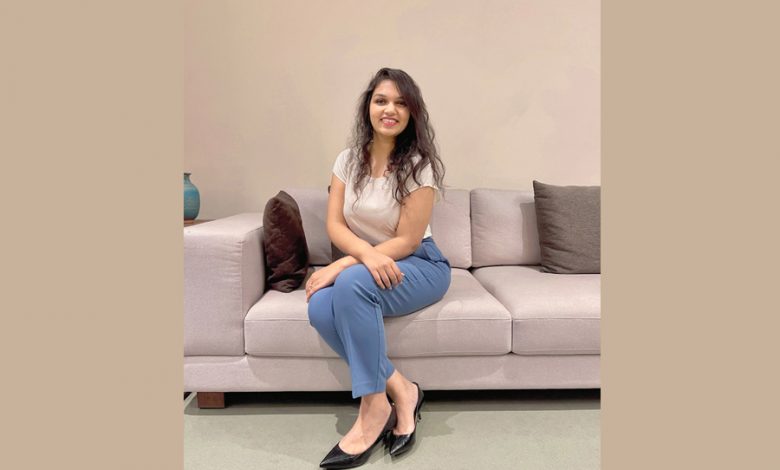 The article is written by Shrishti Bhandari, Executive Director and Chief Marketing Officer at Mangalam Information Technologies Pvt. Ltd.
India is home to a burgeoning IT industry. The relative affordability of labour, thrust by the government and the spate of infrastructural developments have fuelled the growth of the BPM sector in the past few decades. The widening of the service portfolio, greater market penetration and evolution of world-class delivery capabilities are testimony to the robust growth of the Indian BPM sector. Hence, it promises to be an exciting galore of opportunities as a career option.
Business Process Management involves assessing existing business processes, analysing and monitoring changes, and making modifications periodically with the ultimate goal of improving business outcomes. Business Process Managers are specialised professionals who develop and implement strategies to improve business processes in consultation with relevant stakeholders. They also perform analysis of business processes based on productivity, costs, quality, time management, draft and present reports and incorporate the management feedback.
Eligibility and Skillset
The basic eligibility is a graduate degree in business management, project management or allied disciplines. Some companies prefer at least a Master's degree and two years of work experience. You may be required to qualify for an entrance test as part of the selection process. The test consists of multiple-choice questions in analytical reasoning, numerical reasoning, basic grammar and computer proficiency. Candidates may also be assessed on their communication skills.
Some of the key skills required for BPM are proficiency in English and preferably a foreign language, interpersonal and analytical skills, problem-solving, project management and computer literacy skills. Domain-specific knowledge in banking, law, insurance, energy, retail, etc., is required to cater to specialised roles.
Roles in Business Process Management
BPM is a broad discipline encompassing various roles such as
Business Analyst: The role of a business analyst involves understanding business change needs and analysing the impact of those changes. A business analyst maps, analyses and documents these change requirements and aids the communication process and delivery of these requirements with stakeholders. Hence, a business analyst is a crucial link between business problems and technical solutions.
Business Continuity Planner: Business Continuity Planners develop strategies and business plans to ensure business continuity and resilience. These professionals recognise threats and foresee risks that companies might face, assess the impact of risks on operations and implement safeguarding practices to mitigate risks. They also test their mitigation strategies beforehand and regularly review them to ensure that they are up to date.
Process Improvement Specialist: Process Improvement Specialists are concerned with quality, data outcomes, quality assurance and process improvement. Process improvement professionals look for analytical, sound hardware and software skills and interpersonal skills.
Continuous Improvement Program Manager: This is a managerial role that involves taking full responsibility for fulfilling current business processes and devising cost-effective manufacturing and updated business strategies. This role demands a significant experience in the manufacturing/service sector, proven expertise in project management and change management and the ability to plan and seamless execution.
Business Intelligence Systems Analyst: Business Intelligence Systems Analyst involves business reporting on consolidated business data. BISA professionals act as subject matter experts to aid business units' needs with the help of data. They also develop standardised business reports and metrics to assess outcomes.
Strategy Managers: Strategy Managers work as part of the leadership team to improve the workflow and policies for the company's growth. Such professionals advise the management on assessing the company goals, determining the roadmap, and working with executives to devise actionable plans. 
Outlook and Prospects
India is among the largest markets in the global service sourcing industry. It is also the third largest and fastest-growing startup hub. Some of the top recruiters in the BPM industry are TCS, Cognizant, Infosys, HCL, etc. India is continuously strengthening its digital capabilities by adopting AI, deep tech, IoT-based solutions and cybersecurity solutions. The government has also undertaken a series of proactive steps to promote the IT-BPM industry. According to India Brand Equity Foundation, the Indian technology industry employed over 138,000 employees to reach total direct employment of 4.47 million and contributed 52% to overall services exports. The rollout of 5G and data privacy legislation will further strengthen the framework for growth. The industry is expected to add approximately 3.75 lakh jobs in FY '22, according to the Digital Employment Outlook Report by TeamLease. The industry is continuously working on enhancing the customer experience through the use of analytics and diversifying offerings. Bolstered by these factors, a career in the Indian BPM industry promises bright prospects.